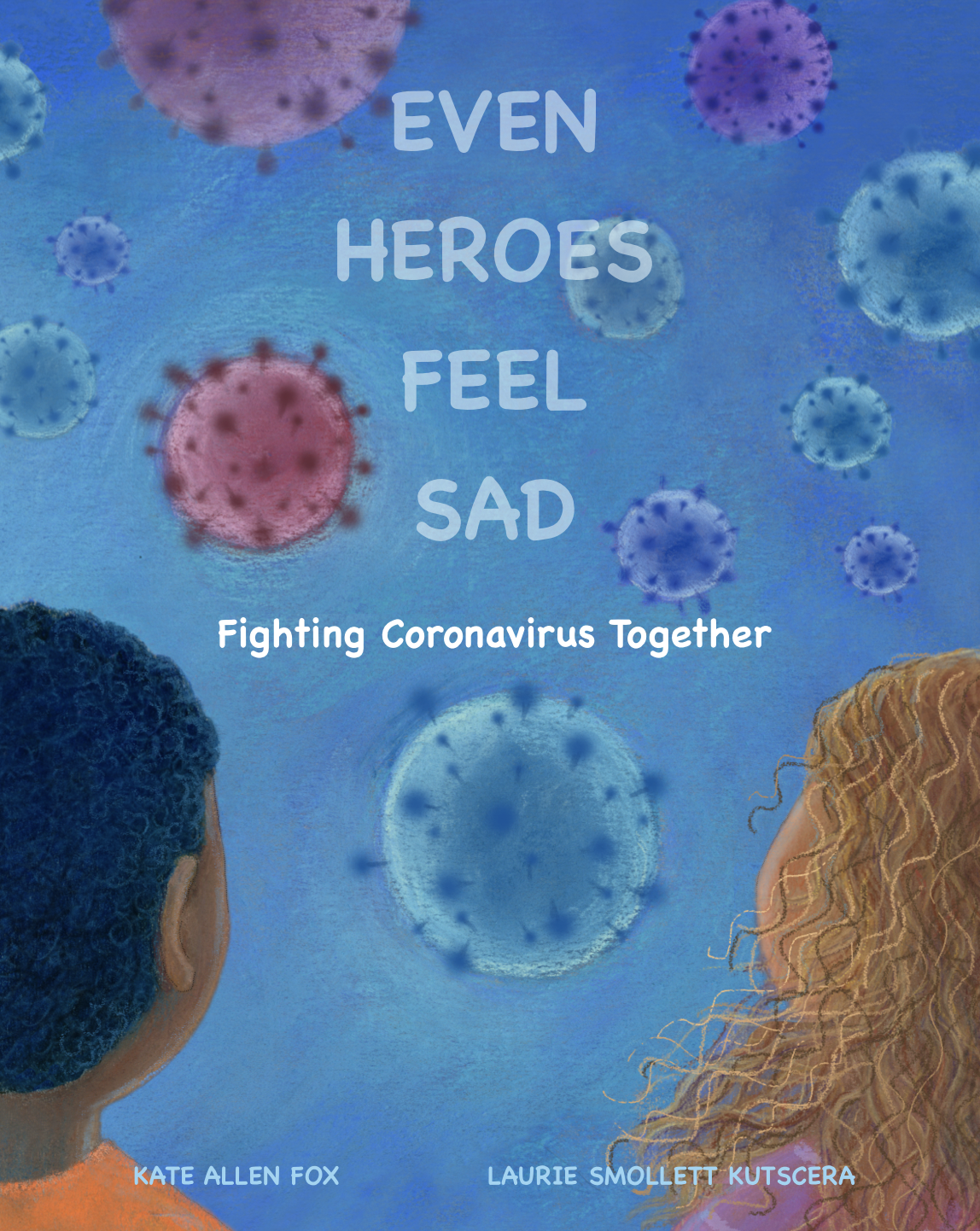 Collaborations are a wonderful thing, especially when you're teaming up with an inspiring author, Kate Allen Fox.
In response to a competition hosted by Emory University's Global Health Institute, Kate  had written a lovely picture book for children about Covid- 19, that needed to be illustrated. The problem was, the deadline was just a week away!  When Kate reached out to me, I was concerned there wasn't enough time to finish in the short time available. But I wanted to help her get this out into the world. Its beautifully written, and incredibly important. So, I put all my other projects aside and focused on creating 23 pastel illustrations to accompany the story.
Kate, a professional children's author, worked at the Center for Disease Control and Prevention (CDC) for eight years. Her public health background is reflected in this book. Watch out for her debut picture book, TREMBLING GIANT, published by Capstone next year!
I am both author and illustrator. My debut middle-grade novel, Misadventures of a Magician's Son, was recently released by Clearfork Press. I studied Fine Art and Children's Book Illustration at Queens College, CUNY and am an award winning graphic designer.
Even Heroes Feel Sad: Fighting Coronavirus Together written by Kate Allen Fox and illustrated by me, provides information for children, while also acknowledging the feelings they may have during this pandemic. Great attention was paid to ensuring its scientific accuracy, while also creating an enjoyable and comforting read for kids ages 6—9.
CLICK HERE TO OPEN THE free downloadable e-book !
We hope you find it to be a useful resource.
Stay Safe!
Laurie and Kate
Watch the readaloud: